Applying to Do Business as a Foreign Entity
Let's rip the bandaid off- your distributed (virtual) company needs permission to operate in every state where you pay an employee or contractor. If this news transforms your seemingly pristine and tidy administrative world into a tire fire, don't despair. I'm a Corporate Secretary who manages the status of Sigient in 10 different states and I'm here to help.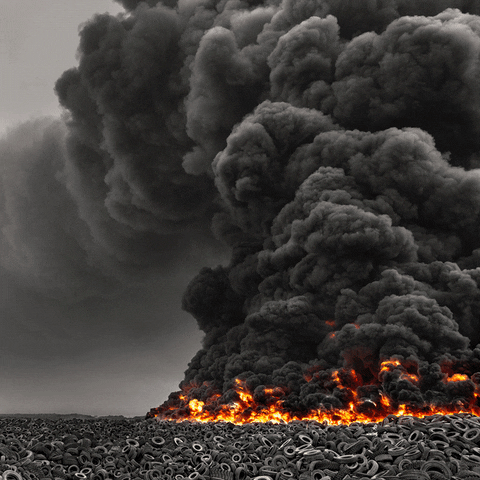 The United States are not united on how one should obtain authority to transact business at the detail level, but the basic procedure is always the same. Follow this guide, take a deep breath and administrative order will be restored in no time.
The Basics
What's a Certificate of Authority to Transact Business?
Sometimes known as a Statement of Foreign Qualification to Conduct Activities (just to keep you on your toes), it gives permission to a business formed in one state to operate in another state.
Why You Need It
Because fines. Once a state catches on to unreported operations, penalties of hundreds to thousands of dollars come into play. Notices of delinquent quarterly reports that must be filed under threat of additional fines are the cherry on the sundae.
The Process
Find the

right

form

Your form lives on the Secretary of State's website, but you can save time by Googling "(state name), (business type), foreign, Certificate of Authority to Transact Business".

Did you notice the "foreign" part above? That's important. The applications for foreign and domestic entities are different.

Fill out the application digitally on a service like Preview (handwriting can be too ambiguous for the specificity required in these documents).
It's a Trap! Watch Out for These Fields
Name

List your company name EXACTLY as it appears on your Certificate of Authority from your state of formation. If your certificate reads "My Business, LLC" and your application reads "My Business LLC", you're going to receive a letter of rejection for leaving that comma out. #truestory

Doing Business As

Make sure your name isn't already taken. Google "business name lookup, (state name)" and you'll be directed to a search page.

Name taken? Not a problem. You can do business under a similar name for corporate filings. The application will include a Doing Business As or DBA field.

Date of Formation

This must match the formation date shown on your home state's Certificate of Good Standing. Don't overthink this question- It's not the date you landed your first client. It's not the date you applied to transact business in your home state. It's the date your state of formation says it is.

Extra bonus tip: If your state of formation has changed throughout your business' lifecycle, list the date of formation with your current home state. Your original date of formation in another state doesn't matter for this application.

FEIN

Double, triple

, quadruple check that you recorded it correctly. Otherwise you'll find yourself untangling a hateful knot of misattributed tax payments.

The "What Does That Mean?" Field

Guesses are no good in this game. There's a saying: close only counts with horseshoes and grenades. Call the Secretary of State's office for clarification.
Choose Wisely- The Field that Determines Your Future
Registered Agent

This is a person with an in-state address who will receive corporate notices on your behalf. What they receive vs. what your principal office address receives varies from state to state. You may receive tax rate updates at the home office, but your Registered Agent might get reminders that your Annual Report is due. Some states send all documents to both parties. Some don't. Because reasons.

The best CYA policy? Choose a diligent employee who will forward everything they receive over to you and be sure they understand their responsibilities. You can also hire a service like Biz Filings to act as your Registered Agent for an annual fee.
Filing
Recheck your form for errors as many times as your sanity will allow.
Make sure all necessary parties sign the application. This may include a Member/Manager, your registered agent and/or you, the preparer of the document. E-signatures are usually legally binding (in which case I suggest using a service like hellosign to keep the application clean and readable as it passes from person to person). Electronic signatures are not accepted in all states so check form directions to be sure.
Determine if your application requires a cover sheet. Many states have a form that must accompany the filing on pain of a fat rejection stamp.
If the application says something like "For questions about this form, go to www.sos.ca.gov/business/be/filing-tips.htm", you should definitely give that a serious looksie. Sometimes special requirements for a particular state are listed only on a separate instructions page. Sometimes that instructions page leads you to other forms that must accompany your application. Why? Because the application hates you back.
Don't forget to include an up-to-date Certificate of Good Standing/Certificate of Compliance from your state of formation. It's almost always required so I suggest sending one with your application as a rule.

Certificates of Good Standing are generally inexpensive and can be obtained from your state of formation's Secretary of State website. Most states will consider one procured in the last 90 days up-to-date.

Scan everything you send including the addressed envelope with postage. It may save you fines down the road if something goes awry.
And now we wait. It generally takes two to four weeks for a state to respond to your application. Don't stress about the time that lapses between hiring an employee and receiving permission to do business- your application itself shows your intent to comply and that is key in this whole process.
In the next installment we'll talk about what happens after you receive your Certificate of Authority. Spoiler alert: it's pretty juicy.
*I'm not a lawyer and this article does not constitute legal advice, just tips from one admin to another. I recommend you consult with your own attorney before taking any action based on this article.